ROCKFORD (WREX) – The calm and mild weather continues for the Stateline before becoming more active towards the middle of the coming week. Then back to the freezer for the weekend!
Calm start:
Sunday starts out cloudy and with a chance of a few showers after a cold front moved through the state. The clouds will remain, but the sun might break through. Temperatures will begin in the mid-1920s and warm to the mid-upper 20s across the Stateline.
Clouds return in the evening hours and temperatures will drop into the 1920s with a rather light and variable wind.
Become soft:
A warm front pushing north will bring temperatures in the low to mid 30s, welcome warmth after not seeing temperatures rise in the single digits for the teens for the past two weeks!!!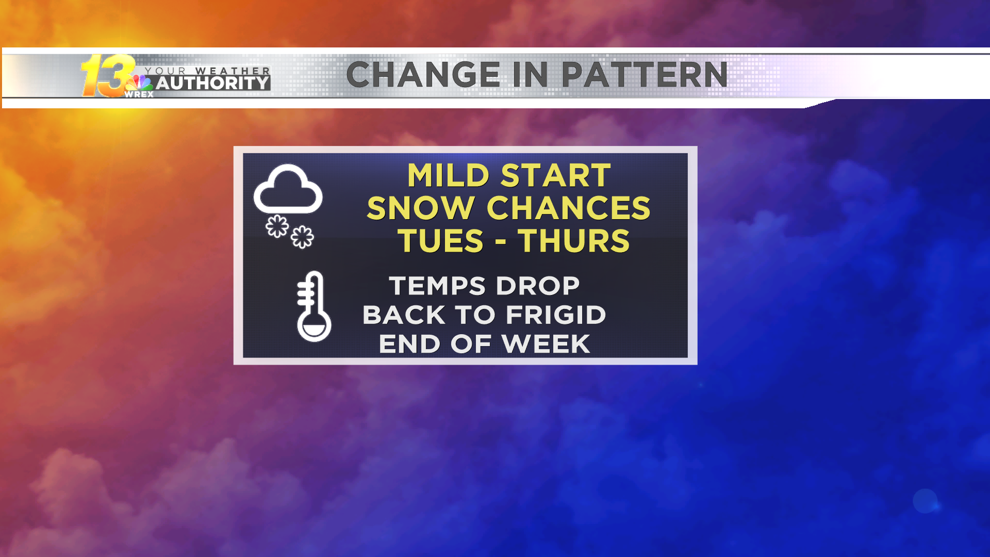 Similar to Sunday, Monday starts out cool and partly sunny with rising clouds. A light southerly wind will push warm air through the area, making it feel like spring!
Gear switch :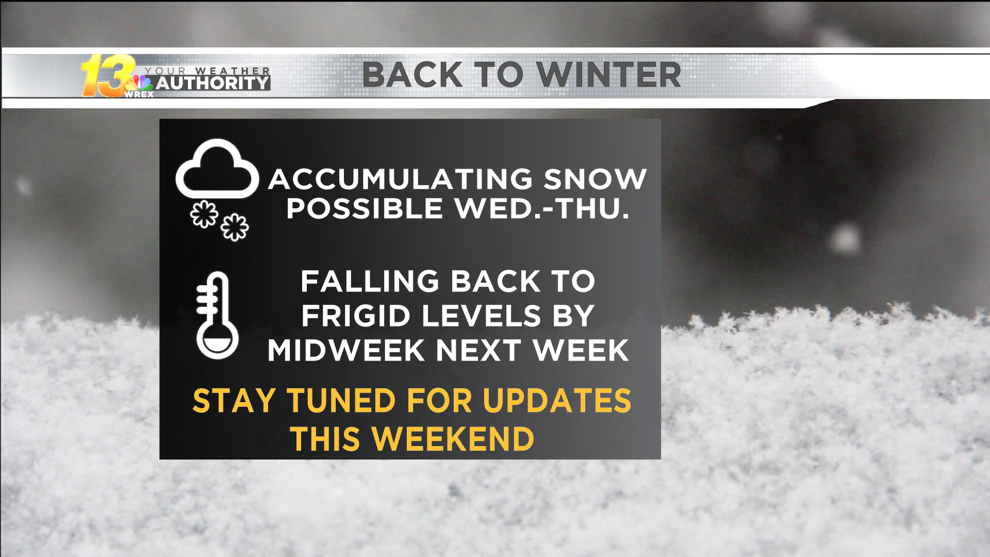 From Tuesday to Thursday, the pattern becomes more active. A low pressure system sweeps across the Stateline allowing a cold front to pass. There are many elements to this forecast that are not completely clear, so stick with 13 weather authorities for a more in-depth forecast through the weekend and into the week ahead.