ROCKFORD (WREX) – The Stateline briefly dips back into winter for the day today before seeing a more seasonal weekend and spring work week ahead.
snowy friday
Temperatures dropped overnight allowing scattered rain showers to turn into a more or less random rain/snow mix for this morning. Cloudy skies continue into the afternoon and the Stateline sees more rain this afternoon into the evening.
Daytime temperatures struggle to warm into the 40s, gusty northwesterly winds keep the wind chill in the 20s to 30s throughout the day.
Temperatures drop again tonight into the low 30s with cloudy skies and the possibility of a rain/snow mix.
We should dry Friday night and just in time for the weekend.
Spring returns for the weekend: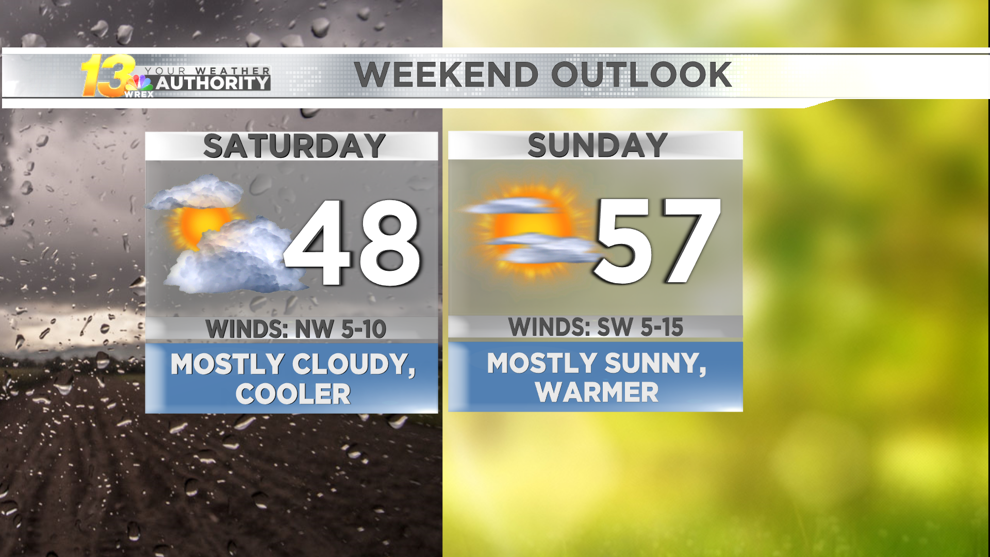 Showers leave the forecast for Saturday and Sunday, which should help weekend plans.
Saturday remains cool with overcast skies; we were able to see a few rays of sunshine. Temperatures are struggling to warm up for the day, leaving the Stateline in the upper 40s for the highs.
Sunday is a flip of a coin; skies are clearing on Sunday, allowing temperatures to warm into the upper 50s for the end of the weekend.
Look forward:
The first half of next week remains on the spring side of the equation, with warmer weather and plenty of chances of rain.
Monday jumps into the mid 60s, with a chance of scattered showers throughout the day. The erratic rainfall also extends into Tuesday as temperatures edge towards the 70s.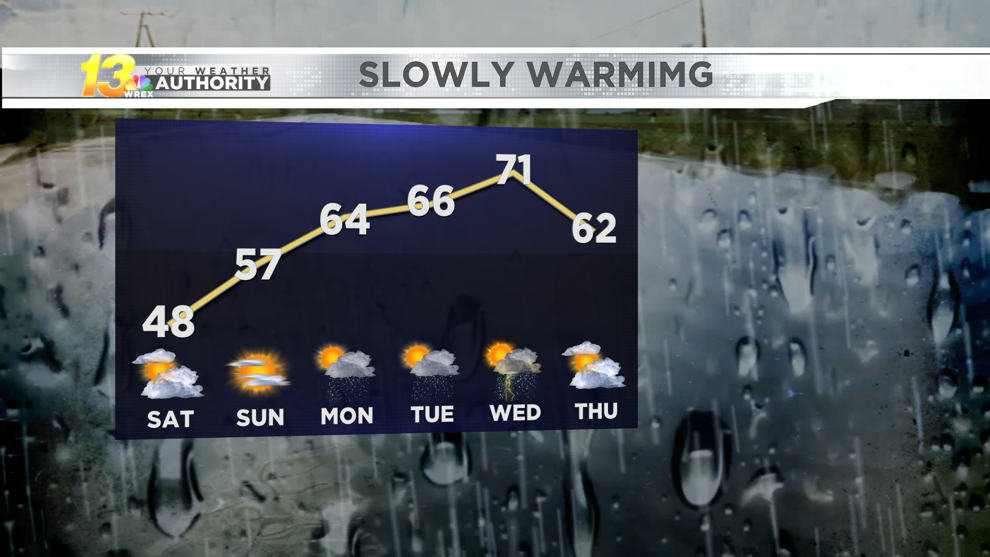 We may briefly jump into the low 70s on Wednesday, although the chances of rain keep rolling. Wednesday is our best chance for scattered thunderstorms as a stronger weather system moves in.