TDT | manama
The Daily Tribune – www.newsofbahrain.com
Staff reporter
Bahrain experienced light to moderate showers yesterday in several parts of the Kingdom, which the Department of Meteorology said would turn thundery with gusts of up to 35 knots today.
The Meteorology Department of the Ministry of Transport and Communications had predicted that skies would remain cloudy today also with a chance of rain which would remain stormy at times.
A warning issued by the Department of Meteorology reads: "Thundery showers are expected to affect the Kingdom at times with strong gusts causing rough seas. Please be careful."
"Enjoying the rain – and the colors and scents of #vegetables and #fruits at #Bahrain's beautiful #farmersmarket On a completely normal Saturday morning…" wrote Kai Boeckmann, German Ambassador to Bahrain, on his Twitter handle @GermanyBahrain as rain began to fall on the Kingdom.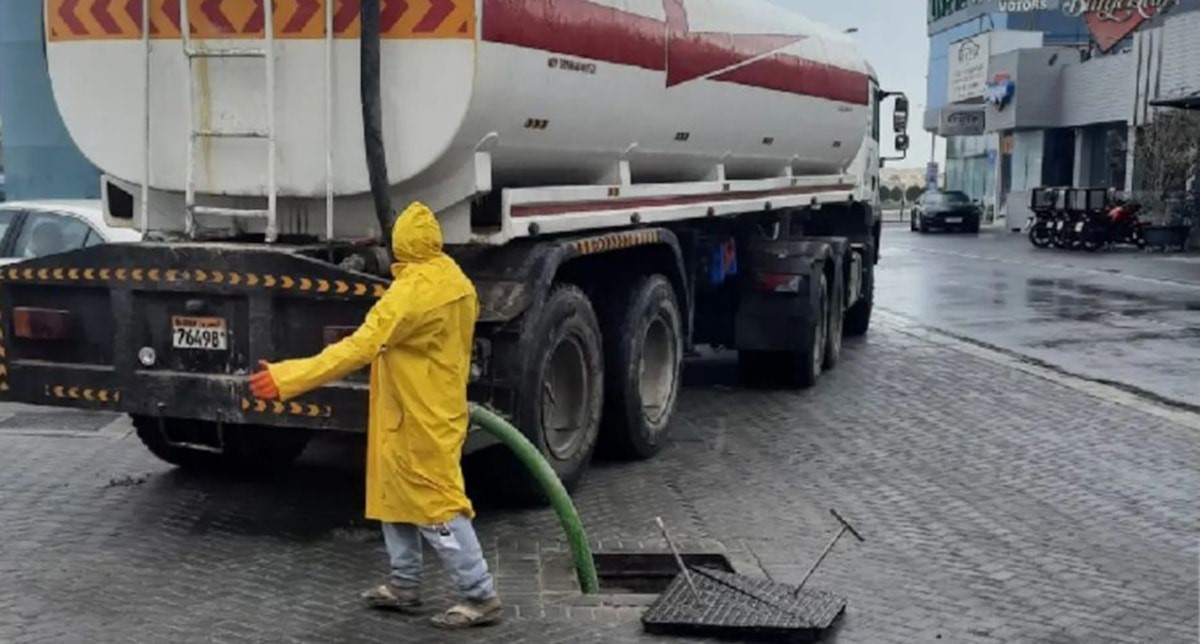 Several people also managed to post videos and photos from the shower on Twitter to celebrate the opportunity.
"Good rain Bahrain," @Muhammadsandhun wrote with a photo taken from a vehicle window.
People have also uploaded videos showing alleyways soaked in rainwater.
Emergency teams deployed
Meanwhile, the Ministry of Public Works, Municipal Affairs and Town Planning said emergency rain teams are being deployed in various governorates to quickly deal with rainwater harvesting issues.
Essam Khalaf, Ministry of Public Works, Municipal Affairs and Town Planning, was in direct contact with the works crews to ensure traffic flow and avoid disruptions.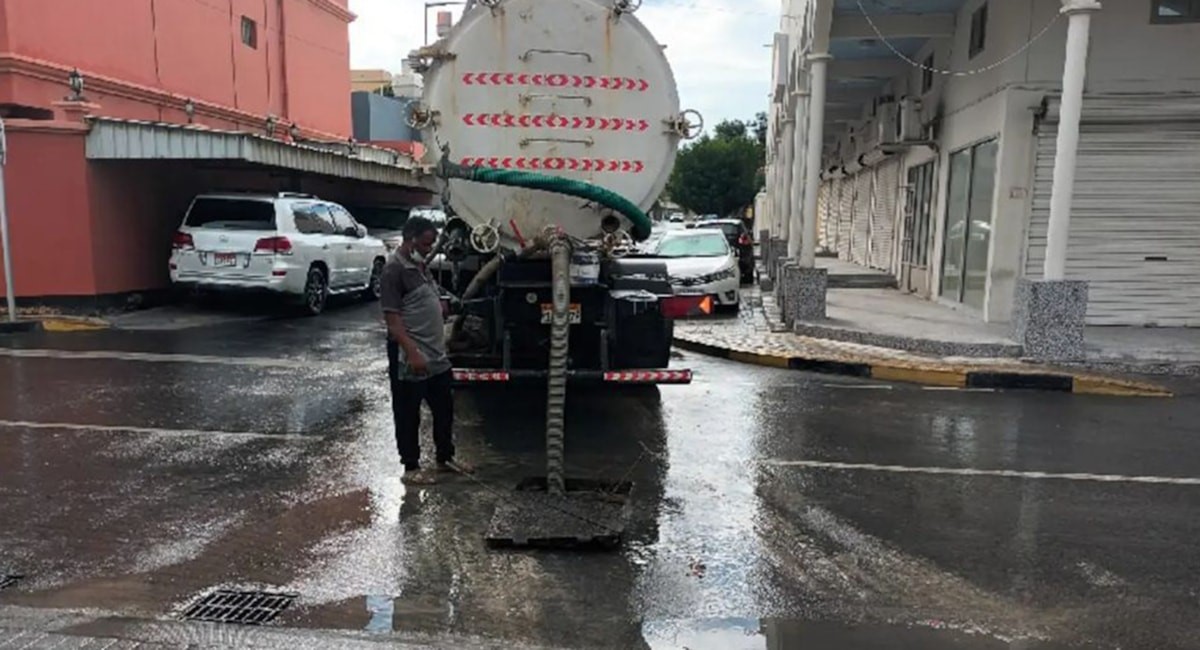 The ministry said it monitored rainwater harvesting sites, provided pumps and distributed tanks in advance.
"We had re-cleaned 1,288 drainage holes as well as open channels to maintain water flow."
The ministry said it collected information on water collection points in different governorates and updated it in the database.
"Rainwater suction tanks and mobile pumps have been deployed in all monitored areas."
The General Directorate of Civil Protection and the General Directorate of Traffic, Police Directorates and Emergency Police handled more than 479 rain-related incident reports.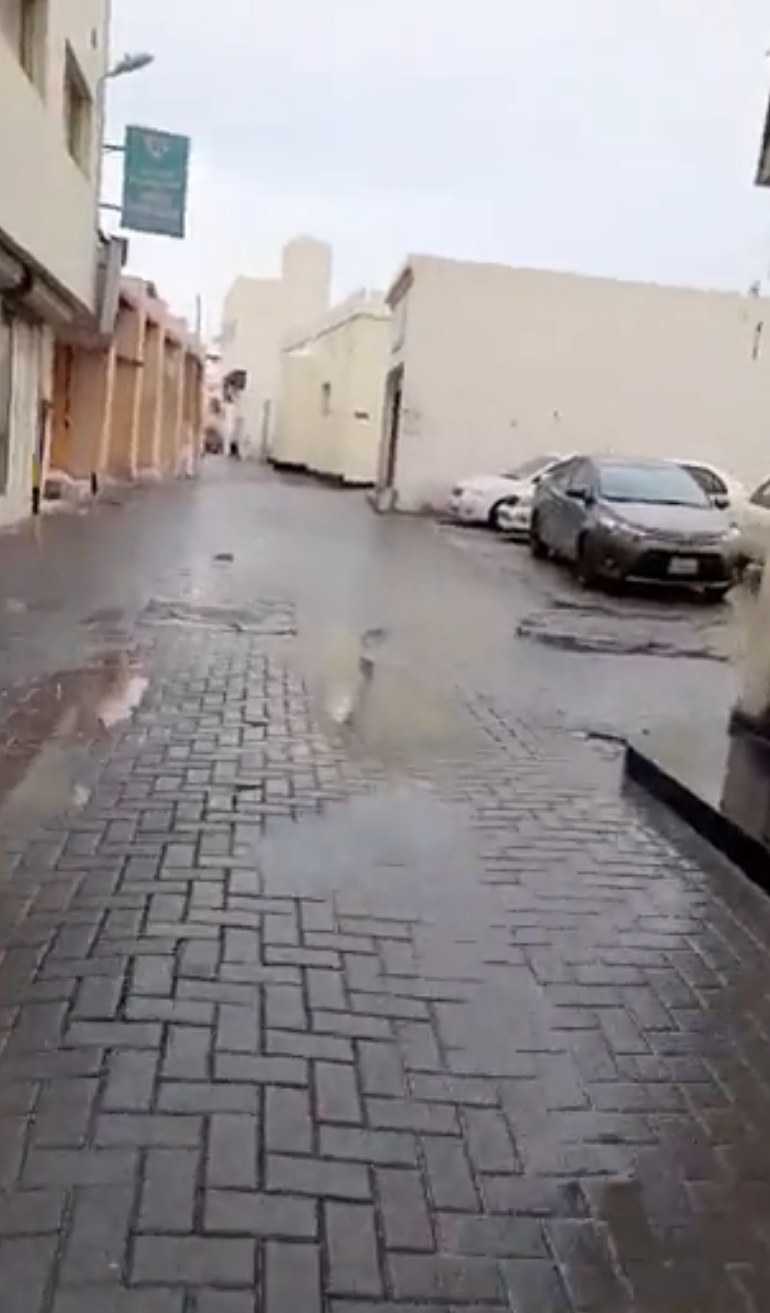 The Operations Department activated the emergency plan in coordination with the security authorities and took measures on the ground to manage traffic.
Civil Protection officials handled four reports of electrical shorts and falling light poles.
The operations department handled 315 reports of disrupted traffic lights and cars stuck in rainwater.
The General Traffic Department recorded 160 reports of vehicle breakdowns and minor accidents.
Broken signals were manually checked by traffic police until they were all fixed.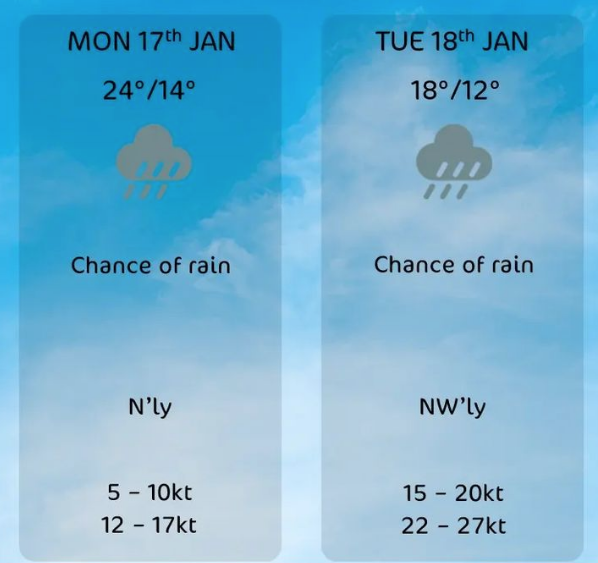 Police units also patrolled areas with problems with excess rainwater harvesting.
No major adverse incidents or injuries were reported.
The General Directorate of Traffic called on drivers to be careful in the rain by keeping a safe distance between vehicles and concentrating on the road.
The meteorology department also forecast rain in Bahrain for the next two days on Monday and Tuesday.