ROCKFORD (WREX) – Another week brings partly cloudy skies, mild temperatures and a cold front that is dropping temperatures into the teens for the end of the week!
Soft start:
A clipper system remains north of us tomorrow allowing us to be in the warm part of the system. Clouds remain through the day while temperatures could reach a mild mid to upper 30 degrees for Tuesday. Enjoy the hot air because it won't last long!
Rapid cooling:
On Tuesday night into Wednesday morning, an arctic cold front crosses the Stateline, causing temperatures to drop into the single digits for teenagers! Tuesday evening lows remain in the mid-teens, but with strong winds temperatures begin to drop rapidly.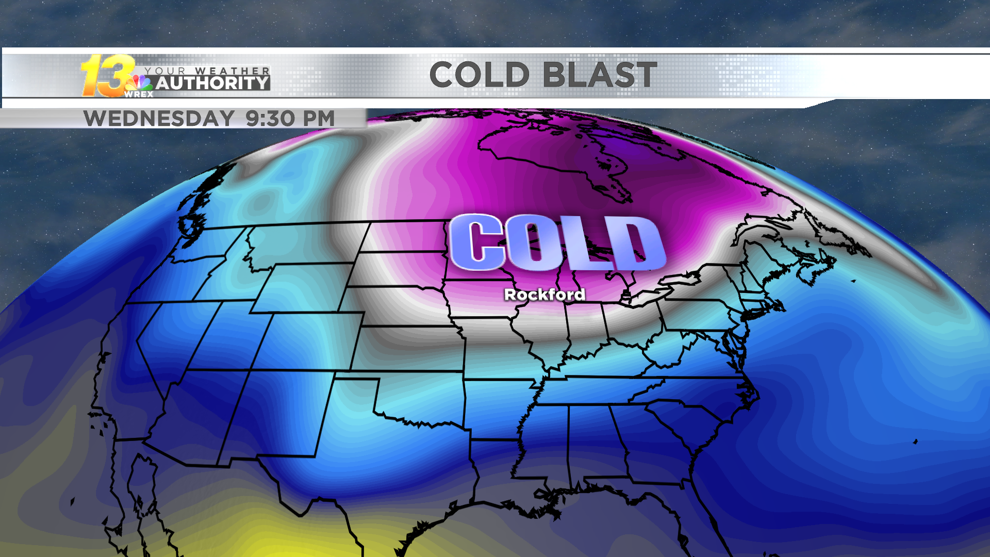 If it remains sunny for Wednesday, temperatures will remain cool. The high temperatures come a little after midnight and drop rapidly in the teens. This violent wind rises with gusts close to almost 30 mph! Allowing the wind chill values ​​to start feeling like they're below zero.
The cold is here to stay: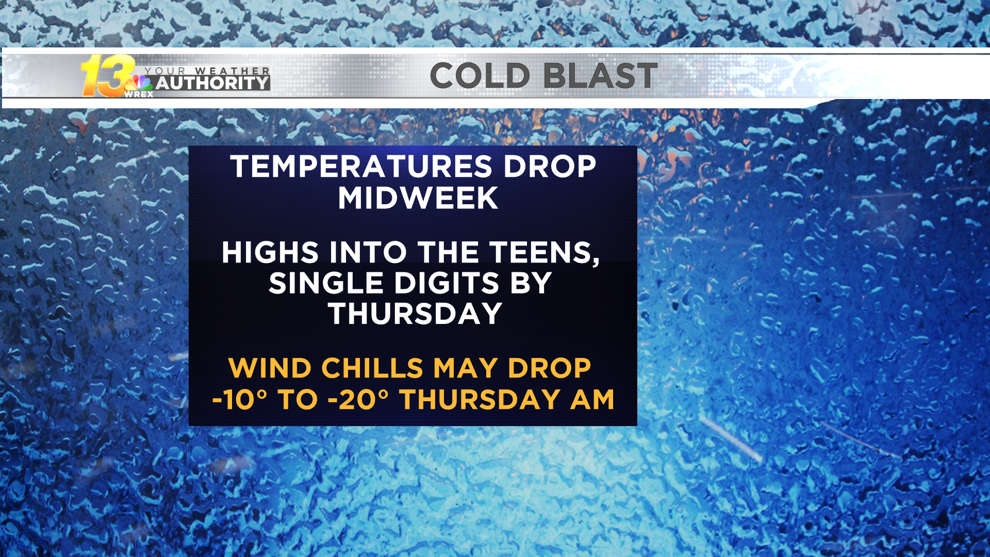 Temperatures continue to drop into the single digits overnight Wednesday as arctic air settles into the Stateline. Northwesterly winds ease overnight, allowing wind chill values ​​to remain brutal through Thursday morning.
Sunny skies spread through Thursday, but remain cold. High temperatures are only hitting the single digits, allowing for another brutally cold day in the Stateline.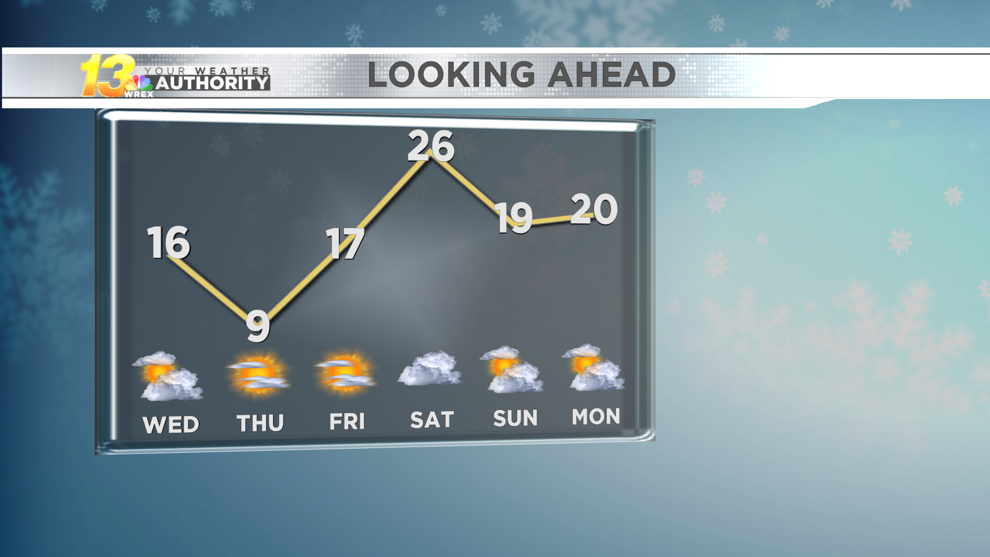 Friday starts out sunny and temperatures warm up a little until the teens. Clouds return Friday afternoon and night. There is a chance of seeing snow showers overnight through Saturday. Temperatures start to rise into the 20s for the day on Saturday, before dropping rapidly back into the teens and into the single digits for the rest of the weekend.