LA CROSSE, Wis. (WXOW) – With the temperature beginning to rise, the La Crosse area can expect storms in the near future.
Call on the National Weather Service to have volunteers become storm spotters to detect severe weather in the area.
Each spring, the NWS offers a free training program, this year offering online and in-person classes, to teach volunteers how to detect different types of severe weather.
Some of the techniques taught will focus on how to decipher cloud formations that could potentially signal a thunderstorm, strong winds and other types of severe weather.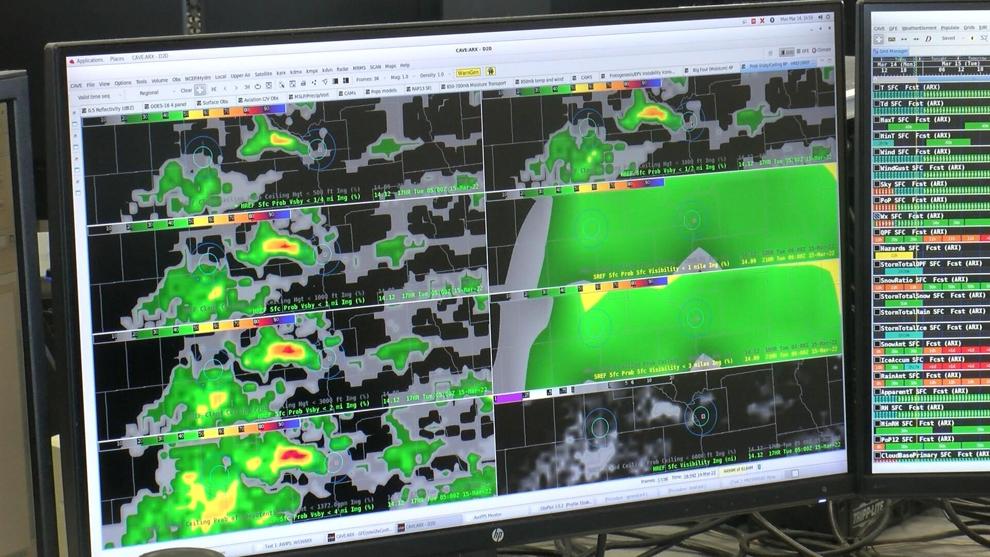 The meteorologist in charge, Todd Shea, said that despite the presence of radar in their office, having the ground truth reported by observers is the best solution.
"By having an observer relaying what they're witnessing with the weather, we can put that into our desk work with what we see on radar and what we expect to happen with the weather." Shea continued, "everything that comes together just gives us much higher confidence in our warnings."
The program lasts approximately two hours and only one lesson is required to become an observer.
You can learn more about becoming a Watcher by visiting https://www.weather.gov/.