ROCKFORD (WREX) — The Stateline is getting a taste of all seasons this weekend, from sub-zero conditions to sunny and hot, all within 24 hours of each other. We expect calmer conditions in the coming week.
Fresh Saturday:
The temperatures we are seeing today are close to the March 12 record and about 20 degrees below average. Temperatures have struggled to warm into the low 20s and will continue to cool into the low 20s well into the upper teens tonight. Thanks to a northwesterly wind, we're seeing mid-single-digit teenage wind chills today.
Tonight the breeze is calming down and the clouds are starting to move back over the Stateline. Temperatures remain cool in the teens above 20 degrees. We might wake up Sunday morning to a light dusting of overnight snow.
Spring forward:
It's that time of year again when the world "leaps forward" an hour. It's just another sign that spring and summer are on their way as Daylight Savings Time begins tomorrow.
As a reminder, don't forget to change any analog clocks and change your batteries in the smoke detectors!
With summer time starting tomorrow, we will soon have a bit more sun in the evening!
Change speed :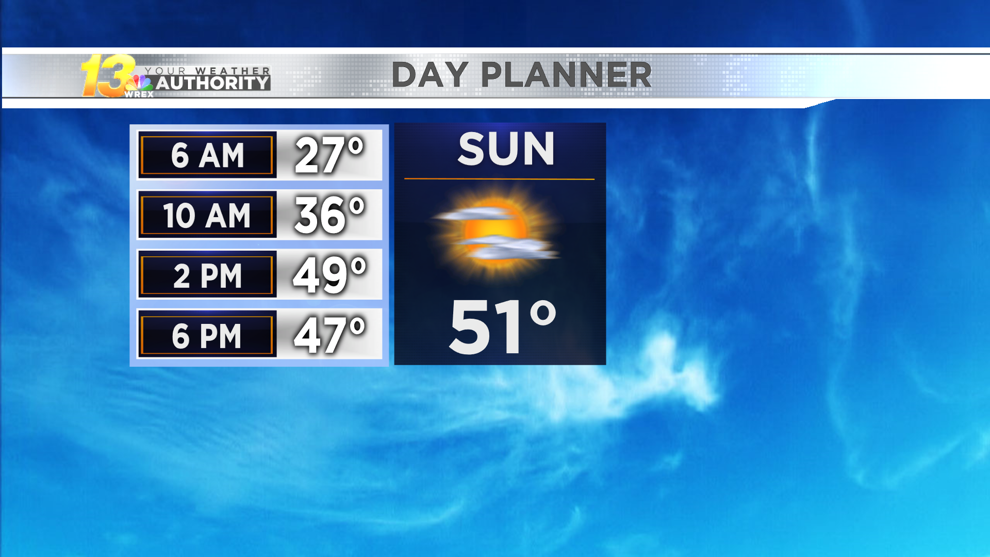 Sunday appears to remain sunny and nearly 30 degrees warmer than Saturday due to a change in wind direction and a change in weather conditions. Temperatures rise into the low 50s for Sunday and remain in the high 50s above 60 degrees for the week ahead.
Sunday evening the clouds return and temperatures drop back into the upper 30s, but warmer conditions are ahead.
Look forward: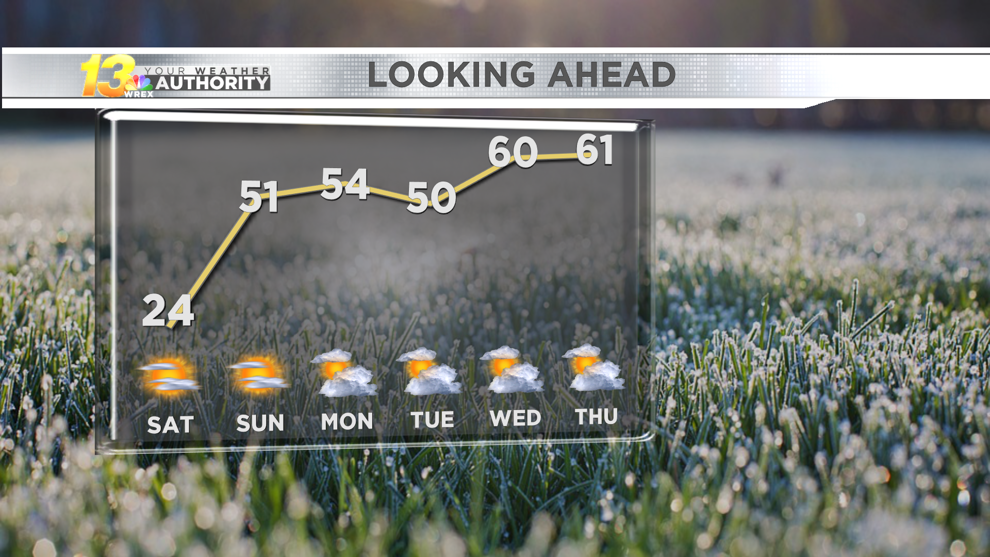 We see a calm trend ahead in the coming work week. Temperatures remain near the mid-50s, with some cloudiness overhead.
Temperatures could hit the low 60s by midweek and stay there for the rest of the week. The sky also remains partly to mostly sunny.
Cloudy skies and a slim chance of rainy conditions return for the Stateline at the end of the weekend.