ROCKFORD (WREX) – This morning the Stateline wakes up to a fresh dusting of snow, showers ending later this morning leaving us with a calm warm pattern ahead.
The day ahead:
Take it easy this morning as we had a light glaze of freezing rain under the snow! Roads could be slippery as crews clear them throughout the morning.
The showers lessen early this morning after sunrise, leaving us with partly sunny skies from late afternoon to early evening.
Temperatures remain cold this morning only in the teens warming up to the mid 20s in the afternoon. If you have plans for Friday night, bundle up as temperatures drop into the teens tonight.
Warm-up weekend!
Conditions are improving this weekend and into the work week as the sun returns and temperatures slowly climb! Any wet weather seems to stay away until the end of next week in the form of rain showers.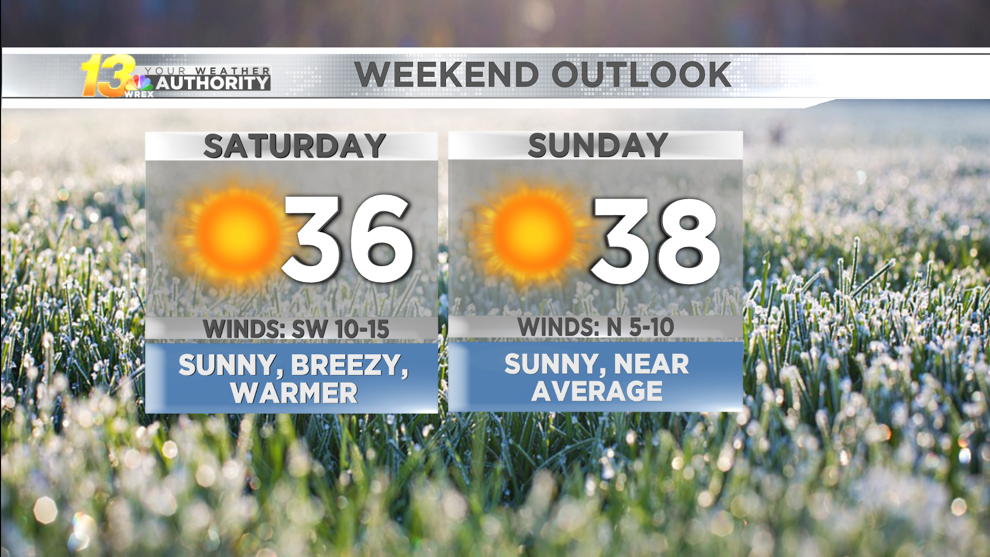 Saturday temperatures hit the mid-30s with sunny skies. With warmer temperatures and sunny skies, fresh snow may not last long, so get out there and enjoy some sledding or snowshoeing this weekend! The weather keeps getting warmer from there!
Look forward: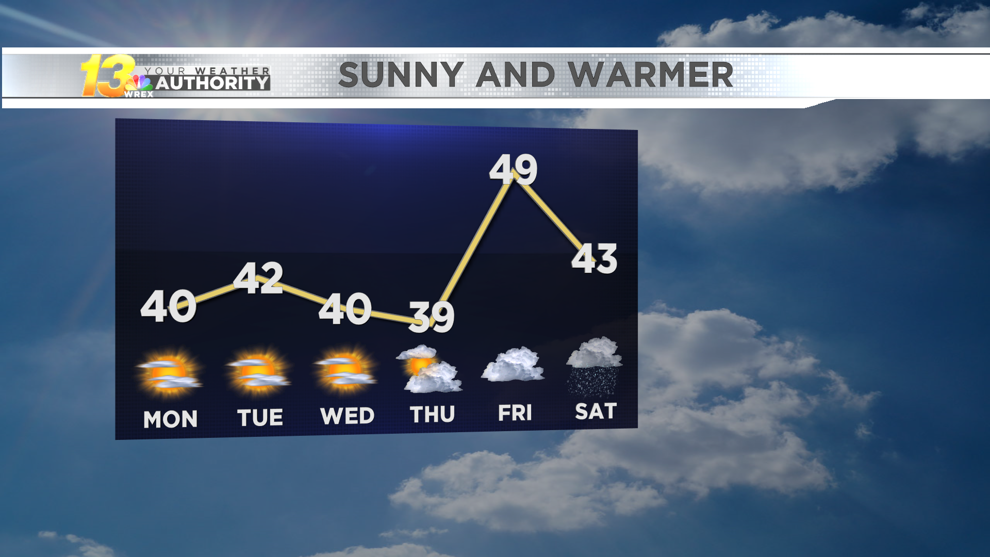 Temperatures hit the 40s at the start of the work week and we could see the upper 40s set in during the first few days of March. A few 50 degree readings are even possible for a day or two next week!