ROCKFORD (WREX) – Fluffy snow will impact the end of the week, but the weekend ahead is looking to be drier and warmer!
Today tonight:
Temperatures are cool to start this morning in the teens, but are warming up to the 20s to 30s across the Stateline. Flurries to light snow showers are expected this morning before a more widespread snowfall that will impact from the afternoon into the evening.
The National Weather Service has issued a winter weather advisory for this system which will affect us later tonight, the advisory is issued from 3pm today until 6am tomorrow morning.
Expect 2-3 inches of fluffy snow from this system, it's a good thing the snow stays fluffy as it's easier to clean surfaces, but it builds up pretty quickly!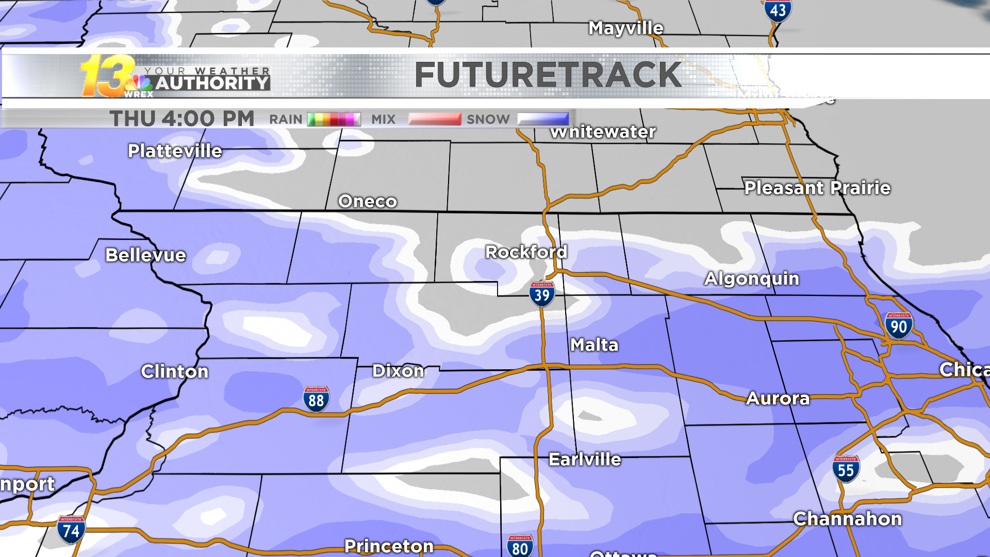 Be sure to give yourself plenty of time to get home from work tonight as the roads could be snow covered and slippery in places.
Snow continues overnight and temperatures drop back into the teens, this system leaves the Stateline ahead of the Friday morning ride.
Closing of the week:
There could be some persistent flurries well into the wee hours of Friday morning, but the clouds will gradually dissipate and become partly sunny with a high in the mid-20s. Friday night will remain partly cloudy with temperatures again in the teens.
The Stateline sees a gradual warming this weekend and at the start of the work week! Saturday remains clear with temperatures in the upper 30s. Overnight lows date back to the mid-20s.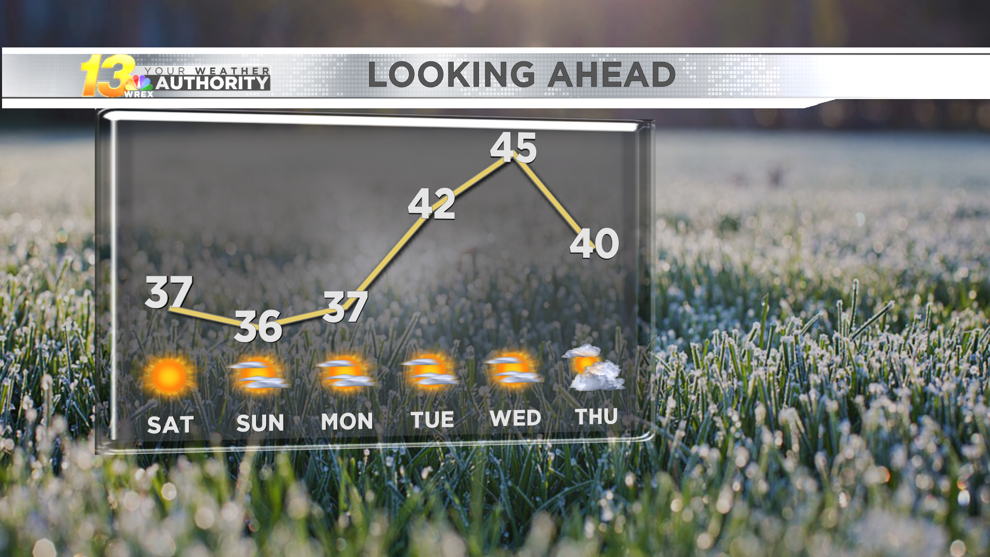 Sunday is a copy paste of Saturday except a few degrees warmer! We see temperatures gradually rising into the low 40s early in the week through to the mid 40s midweek next week!
As always, stay tuned to your 13 Weather Authority for updates throughout the week.