ROCKFORD (WREX) – The 40-degree weather will quickly disappear with colder weather going forward. As we get colder, fog, ice and snow become minor hazards.
Foggy night:
Dense fog has refused to clear in places throughout the day and remains a hazard this evening. Ogle, DeKalb and Lee counties are primarily affected and are under a dense fog advisory until 4 a.m. After 4 a.m., the fog is slowly dissipating. In the meantime, watch out for visibility sometimes less than 1/4 mile. This makes it very difficult to see on the roads. On top of that, fog can freeze on the roads, creating icy patches. Be very careful driving tonight.
Friday Snow:
After 3 straight days in the 40s, the weather is cooling to the upper 20s on Friday afternoon. The cooldown comes as clouds and blustery northeast winds kick in ahead of a winter storm hitting the Midwest.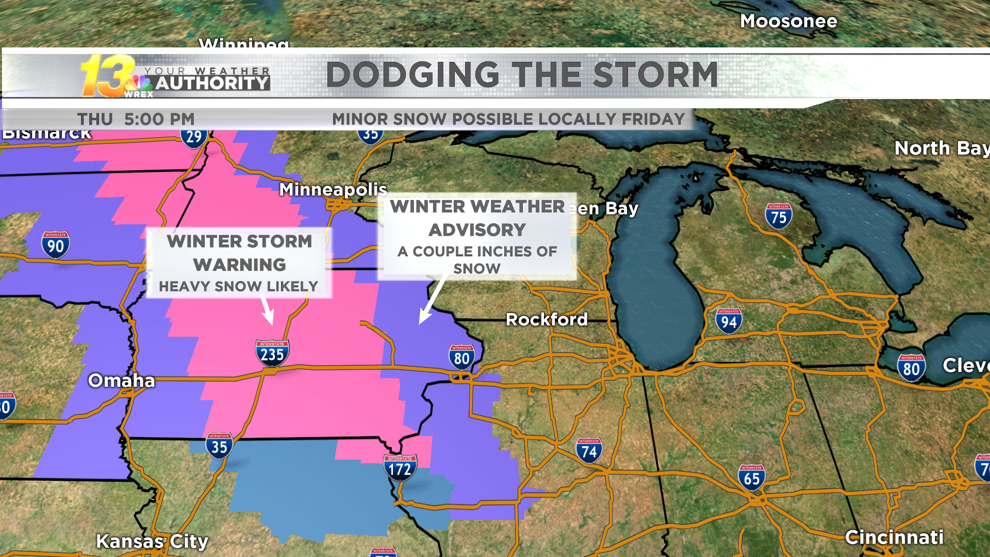 The storm is primarily hitting Iowa and Missouri, though the Stateline will be touched by light snow showers. The snow starts late Friday afternoon and continues through Friday evening. Dry weather should return after midnight Friday evening.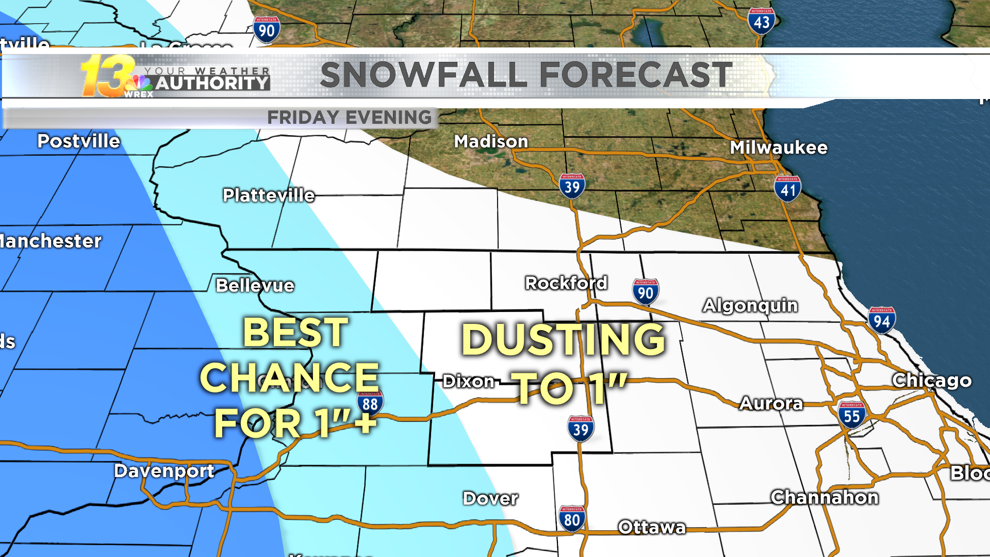 Up to 1″ can fall, mostly east of Freeport. While that may not seem like much, it could be enough to create slippery roads. Drive with caution throughout Friday evening.
Nuisance snow is out of our hair on the weekends, although colder weather takes over in the long run.
Still cold:
The weekend becomes calm and dry but begins to struggle to warm up again. Look for the mid 20s both days this weekend. Single-digit temperatures are likely Saturday evening.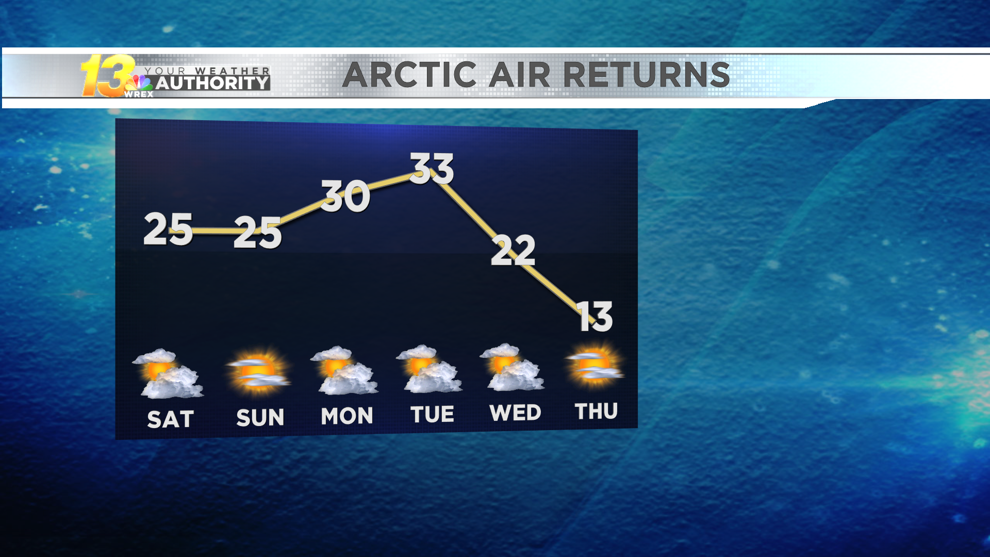 Next week, the cold air relaxes a bit. Monday and Tuesday warm into the 30s, but this may be the hottest we've seen in a while. Another drop takes us to the teens for highs by Thursday.
A harsher arctic air wave could arrive next weekend, which could bring high single-digit temperatures. A cold trend may continue until the end of the month, which means that temperatures may struggle to rise above 20s.